W2MEDIA.ORG  |  Democracy North independent Canadian news hour broadcast on Vancouver Co-op Radio 100.5 fm LIVESTREAM – Airing live at Tuesday, March 27, 2018, 5pm PST.
You have landed at our website w2media.org where you will find links to today's content. And you can follow us on Twitter @W2Media and on Facebook.
3:00 Introduction from today's Host: Irwin Oostindie @DutchPhoto  Irwin Oostindie is a graduate researcher with Simon Fraser University's Centre for Policy Research on Science and Technology and host and producer of Democracy North.
Today's program is built around The Tyee article 'Should You Quit Facebook?'  written by Irwin Oostindie.  We bring you analysis and interviews that build from the article to give you a more indepth analysis of the #DeleteFacebook movement as Facebook's share value drops and a loss of $70B market capitalization. What are the alternative social media platforms, why does this matter to our society, and what should the typical social media user (who is not a technologist) focus on?
---
INTERVIEWS
9:30 Geert Lovink, founding director of the Institute of Network Cultures, is a Dutch-Australian media theorist and critic who has watched Facebook's booming growth. Geert believes Cambridge Analytica is a red herring and in act should be given a prize for hacking Facebook and exposing it for what it is. A thousand #LeaveFacebook parties should be organised.
"Institute of Network Cultures goals are to explore, document and feed the potential for socio-economical change of the new media field through events, publications and open dialogue. As theorist, activist and net critic, Lovink has made an effort in helping to shape the development of the web. Lovink is a Research Professor of Interactive Media at the Hogeschool van Amsterdam (HvA) and a Professor of Media Theory at the European Graduate School."
---
29:00 Cedar Waxwing of the Riseup Collective discusses the role of social technology in our lives. The LIKE button creator should be given a Nobel Prize for Economics.  Cedar looks at the liberatory capacity for social networks and the nexus of power for who controls the public commons.   "Riseup provides online communication tools for people and groups working on liberatory social change. We are a project to create democratic alternatives and practice self-determination by controlling our own secure means of communications. "

---
44:45 Dennis Schubert of the open source Diaspora Project talks about data freedom, and how users can engage with their own data, how Diaspora was created using its unique distributed structure and the difference to the monolith of Facebook. "Diaspora is a free personal web server that implements a distributed social networking service. Installations of the software form nodes which make up the distributed Diaspora social network. Wikipedia"
---
53:00 Laura Tribe of Open Media discusses the awakening amongst Canadians about how their data is used, and the regulatory framework in Canada for companies like Facebook. "
"OpenMedia is a Canadian non-partisan, non-profit advocacy organization working to encourage open and innovative communication systems within Canada. Wikipedia"
---
58:00 What is Mastodon? A quick introduction to another distributed social media platform built around people's own needs—not a privatized surveillance corporation.
"Mastodon is a distributed and federated social network, with microblogging features similar to Twitter, or Plurk, but administered as a decentralized federation of independently operated servers, running free software. Each user is member of a specific Mastodon server, known as an "instance", but can connect with others."
---
More research: Should You Quit Facebook?
As scandal brings new urgency to the question, here are some resources to help you decide.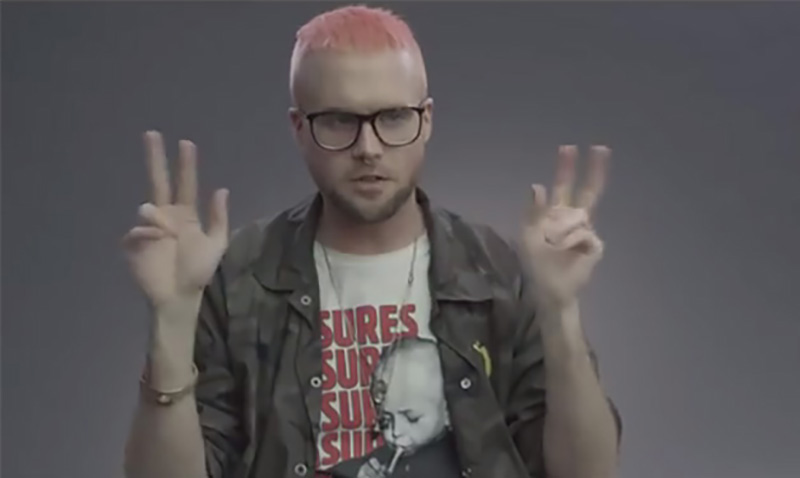 With Facebook's stock price falling, CEO Mark Zuckerberg and his executives are suddenly making the media rounds talking about their interest in government regulation.
The change in spin tactics from Facebook's CEO follows days of silence since the Cambridge Analytica scandal blew up and years of fighting government regulators around the globe. Facebook's messaging change may not be enough for Wall Street, however. Since news of the scandal broke a week ago shares of Facebook are down 11 per cent, wiping $60 billion from the company's market capitalization.
Facebook lawyers and lobbyists routinely fight regulation attempts by government and resist challenges to their commodification of users' data. And with 2.2 billion monthly active users, and 23 million in Canada, the company has been wildly successful.
But as the #DeleteFacebook movement gathers force, critics argue it's time to pull the plug on the corporate giant.
Geert Lovink, founding director of the Institute of Network Cultures, is a Dutch-Australian media theorist and critic who has watched Facebook's booming growth.
Lovink has facilitated an online discussion amongst critical media researchers aptly titled the "Unlike Us Network." Articles and research are shared about the dangers of Facebook's software model, aggressive corporate practices and wholesale disregard for the privacy of its billions of users.
Lovink asks if people are ready "to organize a thousand bigger and smaller Facebook farewell parties?"
"If not now, when? Come together, conspire, get things moving!"
But Rebecca Solnit, American writer and activist, argues it would be a mistake to quit Facebook while fighting Donald Trump and the dismantling of democracy.
"Shutting down that capacity now would reduce my range and access to information and allies, and I doubt it would harm Facebook. Use them. Try not to let them use you," Solnit proclaimed to her 127,515 followers.
Solnit reminds Facebook users to be critically engaged — "disable Platform, which is how they pimp your data, use AdBlock and Ghostery, don't click on the ads, and say as many bad things about FB as you can on their platform (and cheer their stock crashing)," says Solnit.
Many users are waking up to the fact that what they don't know can hurt both them and the democracy they take for granted, and now want to limit the exposure of their data to Facebook. People are increasingly recognizing that data gathered by third party apps was used to help prepare targeted fake news to help elect Donald Trump and promote Brexit.
Some of the ground rules are changing. Recent Court of Justice of the European Union decisions on Facebook and individual privacy will have ripple effects all over this connected world.
In May, the EU's General Data Protection Regulation comes into force, imposing stricter requirements for protecting individuals' data than its predecessor. With a borderless internet, if data can be repatriated by U.S. or Canadian companies it could be subject to surveillance by the Five Eyes intelligence gathering network. The new regulations will soon restrict the data's movement.
Alphabet, the parent company of Google, and Facebook have been waging a war for both supremacy in the tech sector, but also fighting against an open internet and government attempts to impose regulations. Tech giants have been winning most of these wars for dominance.
In the wake of the Cambridge Analytica scandal, a video featuring the late Apple CEO Steve Jobs on online privacy has gone viral.
Jobs was talking years ago to a tech conference audience (which included Mark Zuckerberg) and warning about the very kind of third party apps used to gather personal information for Cambridge Analytica. Jobs, who died in 2011, talks about his App Store ethics.
Lovink has been warning for years about these very structural problems with Facebook and its betrayal of democracy for profit. But he also worries people are accustomed to doing nothing about it. "The Cambridge Analytica events are taking over, mainstream media are publishing one strange message after the other — and the activists that built and propagated social media alternatives shut their mouth, thinking: I told you so, years ago… "
Lovink's online forums have been discussing these questions on the Unlike Us and Nettime listserves, including whether there is a better alternative to Facebook? Lovink says social media platforms such as Diaspora seem to offer an alternative. The approach is based on networking individuals around interests, rather than Facebook's massive friend lists, and data is not sucked up to private clouds. Another alternative is Mastodon.
Some Canadians are posting on social media using the #DeleteFacebook hashtag promising to delete their accounts. For people like Solnit who choose to stay but want to restrict the use of their data, it is easy to restrict user data flowing to other platforms or third party apps. This Facebook app setting disables other gaming and social media platforms like Twitter and Farmville from talking with Facebook.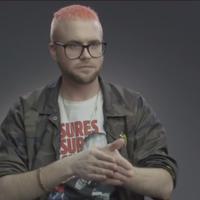 From Unlike Us, here are some tips and strategies to empower Facebook users.
1) How to leave Facebook.
2) Tools to fight back against Facebook, to help in understanding, managing and altering the world's largest social network.
3) An interesting Facebook discussion on Reddit (via Michael Dieter).
4) Max Schrems, who took on Facebook in court, has a useful look at the current situation here.
5) Information about Cambridge Analytica's work in India (via Tripta Chandola).
7) A somewhat weird but legitimate response arguing the problem goes far beyond Facebook.
8) An alarming report on Cambridge Analytica's role in Kenyan elections.
9) Hacker News on Zuckerberg's Cambridge Analytica statement.
10) The Mozilla Foundation's rather weak responses to the scandal here.
11) Yasha Levine's argument in Baffler that media coverage is missing the mark because covert influence in our decisions is "is as American as apple pie and freedom fries."
12) The Guardian's video interview with Christopher Wylie, the former B.C. resident and federal Liberal Party of Canada data strategist turned whistleblower.

---
Here are more great article links from Geert Lovink and the Unlike Network:
"The #deletefacebook movement reminds me of the time when people took to Orkut to promote the deletion of Orkut from their lives and embrace Facebook." Captain Nemo
"Facebook cares about you in exactly the same way that a mosquito cares about your blood."
"#DeleteFacebook is gaining in popularity, and not just with people. It's getting some traction with businesses."